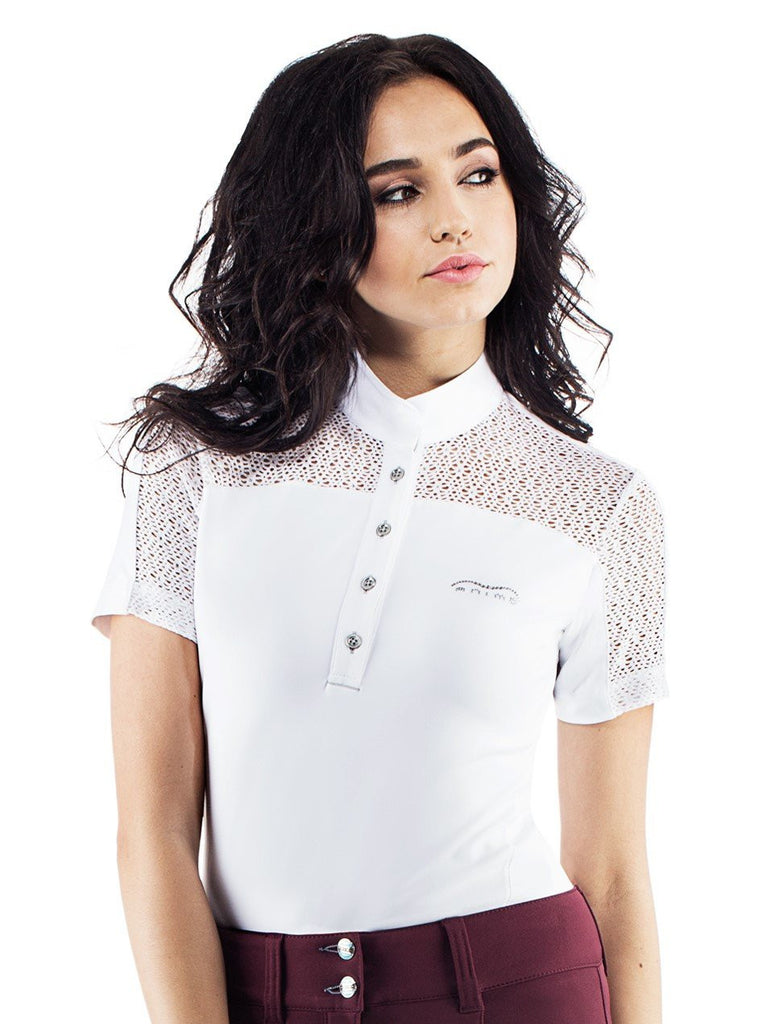 Animo BOSTI Ladies Shirt in White with Swarovski Rhinestones
Sold Out
New, absolutely gorgeous competition shirt from the Animo 2017 collection. Animo's BOSTI blouse is a beautiful ladies' shirt with playful lace fabric on the upper panel. Animo logo on the chest designed with Swarovski rhinestones. It is, of course, in the tried and tested Animo style made of functional stretch material, which makes every movement go smoothly! 
Breathable and antibacterial fabric - fast drying. Short sleeves. 100% made in Italy
Animo clothing is Anti Static, Hypo Allergenic, Anti Bacterial thanks to the addition of Silver IONs in the fabric, it is breathable and stretches 4 ways. In our opinion, Animo offers the most functional technical garments currently available in the equestrian marketplace.
Animo Italia are considered by many to be the makers of the world finest equestrian clothing, the fact that almost every professional rider can be seen in either an Animo Show Jacket, Animo Breeches or both is testament to this.
Any questions? Please call our friendly customer service department at 1-800-430-7150. Email us at Sales@SaratogaSaddlery.com.