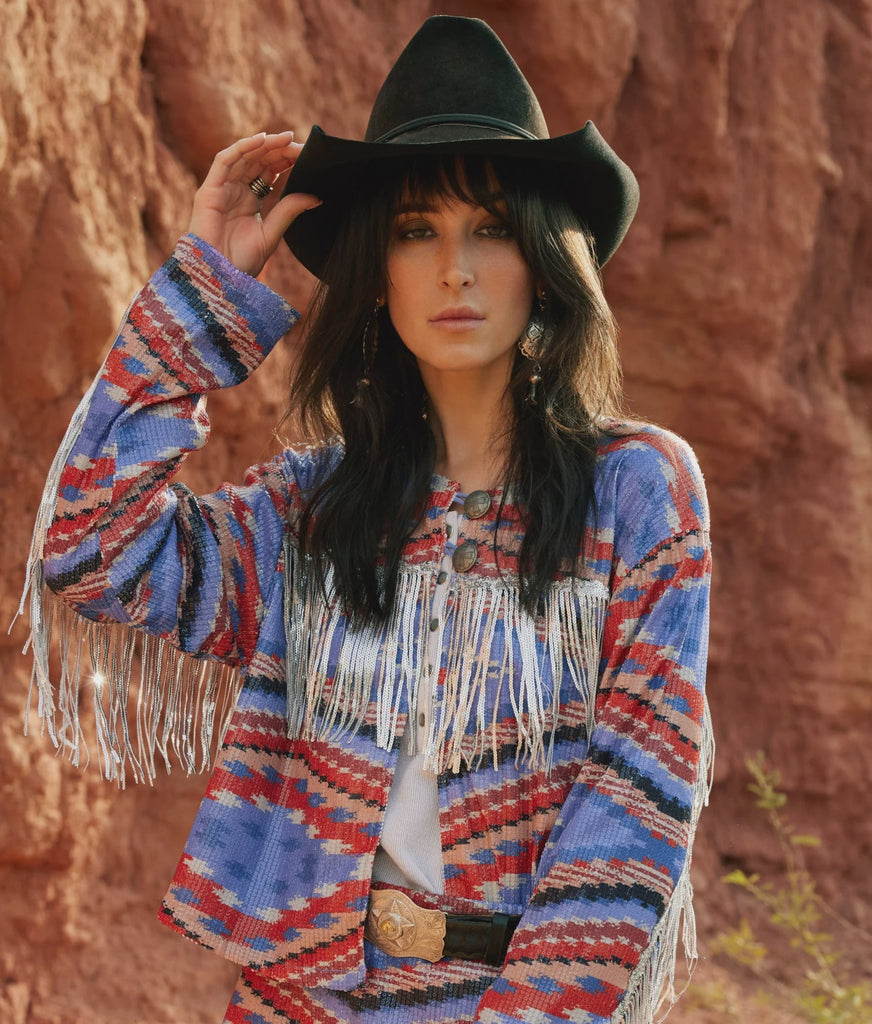 Double D Ranch Sierra Bonita Shine Jacket Free Shipping!
$ 305.00
TAKIN' A SHINE TO SERAPE.
This season's signature serape is a custom DDR print bringing together bold hues of soft lavender and vibrant red tempered with blues and browns featured in a fresh spin on the southwestern style – and this time, we're stepping it up with sheer sequins! This show-stopping statement jacket amps up the sparkle factor with silver sequin fringe, finished with a couple custom concho buttons. Be careful wearing this beauty on a busy street, 'cause you're bound to stop traffic!
color: print

content: 95% polyester, 5% spandex

embellishments: custom print, sequins

size: XS-2X

fit: relaxed

style number: C3153 SS23

collection: Billy The Kid