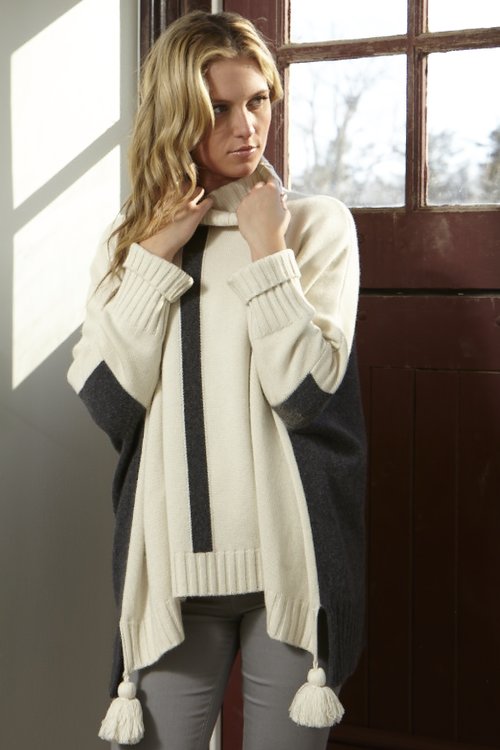 IsleField Devon Poncho in Ivory & Grey
$ 399.95
The Devon Poncho is the perfect pullover for a cool night. It is versatile and can be worn to Events, or just cozying up by the fire place.
* Silk/Cashmere
* Turtleneck with flattering color block details
* Boxy fit Pullover
* Vented hem with tassels at front
* Hand wash cold low spin and lay flat in cool dry place to Dry clean
FREE SHIPPING in U.S.A. on all orders over $50. Any questions? Don't see your size? Often times we can special order to accommodate your requests. Please call our friendly customer service department at 1-800-430-7150. Email us at Sales@SaratogaSaddlery.com.