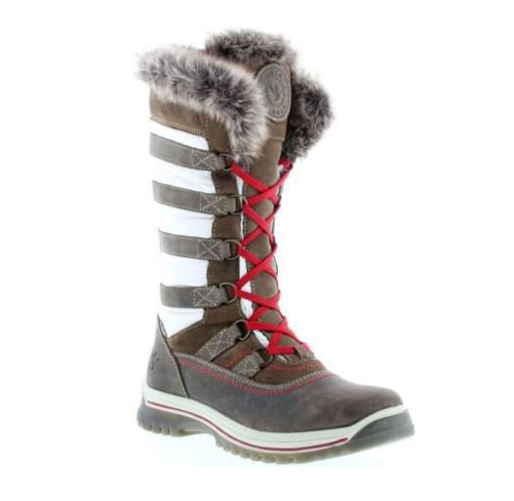 Santana Canada Women's Winter Boot Milani Ice
Sold Out
Full Sizes 6-11 medium width
Waterproof alpine hiker
Crazyhorse leather, suede and nylon. 50% wool blend lining and an inside zipper.Reflective thermal insole with a waterproof Pro-Dri membrane and TPU anti-slip technology outsoles. 
Rated to -30°C/-22°F.
Good for Winter
Boot Shaft Height: 10.7"
Boot Shaft Circumference: 15.7"
Heel Height: 1.77"
Inside Zipper
Weight per pair: 2.90 lbs / 46.4 oz.
Cleaning Instructions:
Prepare for winter season with leather shield, use Leather Seal Cream to protect the leather from salt and to moisturize in the winter season and nourish at the end of a rough winter.
Made in ITALY