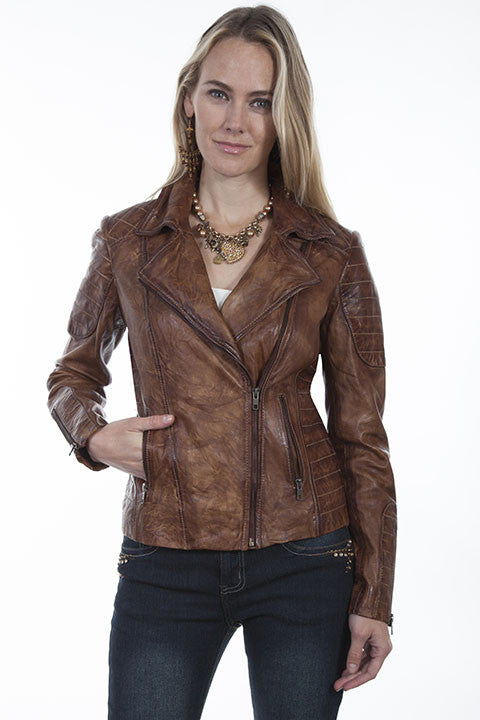 Scully Womens Distressed Sanded Leather Jacket in Brown
$ 329.95
Distressed Sanded Leather Jacket - L87
Striking design and dramatic details set this leather jacket apart from the rest.
This exquisitely tailored motorcycle jacket features ribbed stitched side panels and rib stitched upper sleeve and cuff patches.
The shoulders are detailed in a quilted stitch pattern.
It has an asymmetrical zip front closure with two vertical zip pockets and zip cuffs.
Lined.