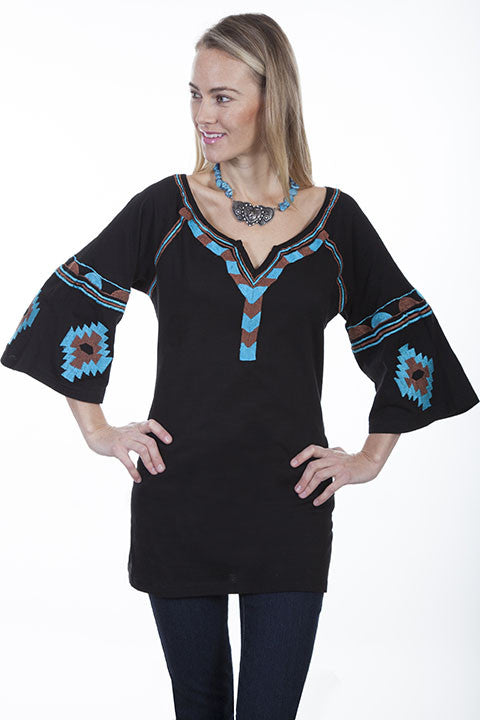 Scully Women's Split Neck Tunic with embroidery - Black
$ 89.95
This distinctive embroidered tunic features a split "v" neck followed by a turquoise and rust aztec inspired theme.
The embroidery is carried out to the 3/4 bell sleeves.
100% cotton.
Machine wash cold and hang dry.
FREE SHIPPING in U.S.A.  Any questions? Please call our friendly customer service department at 1-800-430-7150. Email us at Sales@SaratogaSaddlery.com.