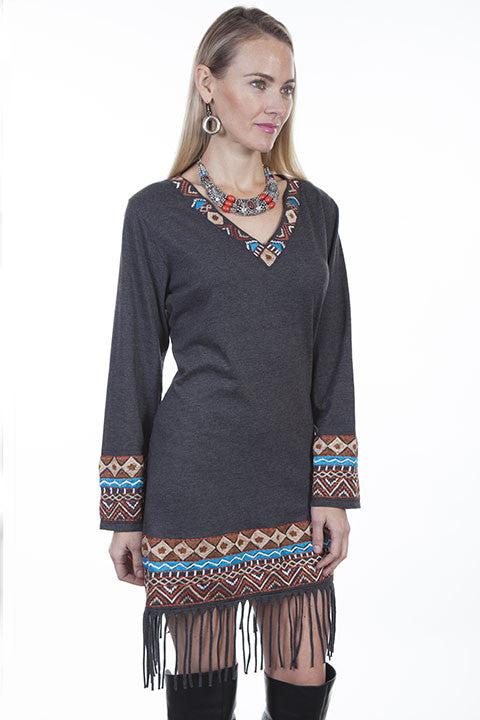 Scully Women's V-Neck Embroidered Fringe Dress in Grey
$ 79.90 $ 119.95
Embroidered dress with fringe.

This durable dress features an indian inspired geometric patterned embroidery on the "v" neck, cuffs and around the hemline.

It's topped off with black fringe at the bottom.

100% viscose.

Machine wash cold and hang dry.
FREE SHIPPING in U.S.A.  Any questions? Please call our friendly customer service department at 1-800-430-7150. Email us at Sales@SaratogaSaddlery.com.