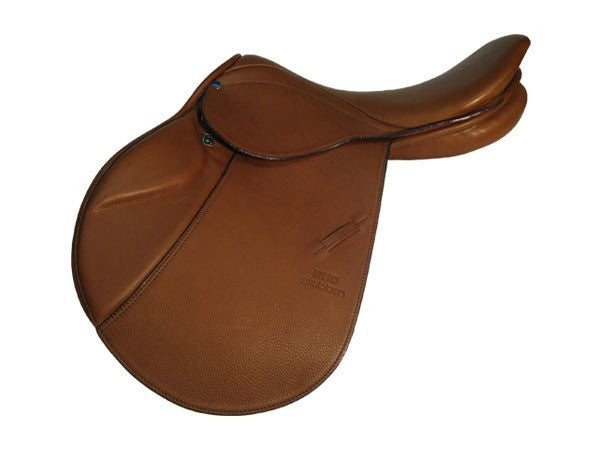 Stubben Edelweiss de Lux Saddle
$ 1,500.00 $ 3,995.00

This is a great deal for a new Stubben Saddle. We only have 1 left.
A well taken care off the Stubben saddle holds it value very well over many years.
 The Stubben Edelweiss is both innovative and functional, a Close Contact jumping saddle with square cut cantle, made of high-quality full grain cowhide. The saddle flap is covered with full grain upper leather which helps to stabilize the leg. Due to the enhanced Stubben steel spring tree the saddle has a narrow twist, which allows the rider to get even closer to the horse. In addition, the seat of the Edelweiss NT model de Luxe is particularly comfortable This saddle is particularly recommended for the ambitious show jumping. 
shipping for this saddle is not included. There will be a $50 shipping fee.