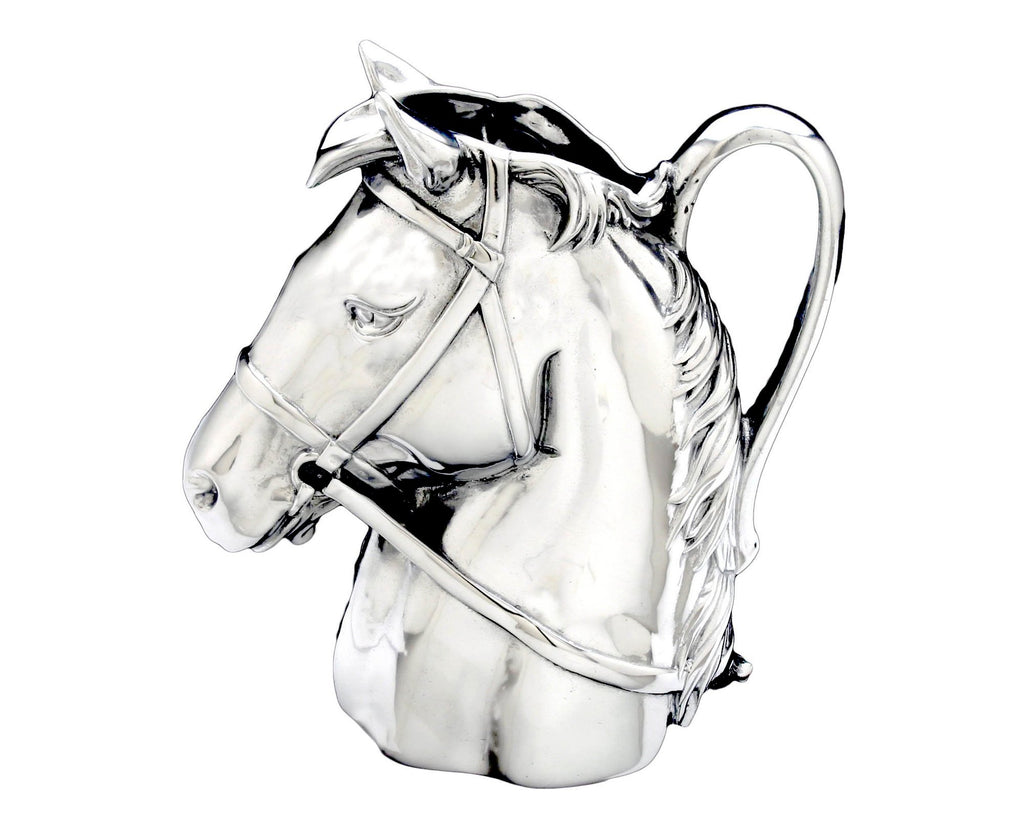 Arthur Court Thoroughbred Pitcher 180020
$ 149.00
Arthur Court Thoroughbred Pitcher 180020
Revolve your entire Equestrian Collection around this best-selling Thoroughbred Pitcher from Arthur Court.

Handcrafted in lustrous aluminum, this horse features a bridle that stretches up the muzzle and around its neck and head in realistic fashion. A curved handle attaches to the creature's beautiful, defined mane, just below a hole in the top of its head.
FREE SHIPPING within U.S. on all orders over $100. Any questions? Don't see your size? Often times we can special order to accommodate your requests. Please call our friendly customer service department at 1888-855-9041 Email us at Sales@SaratogaSaddlery.com.