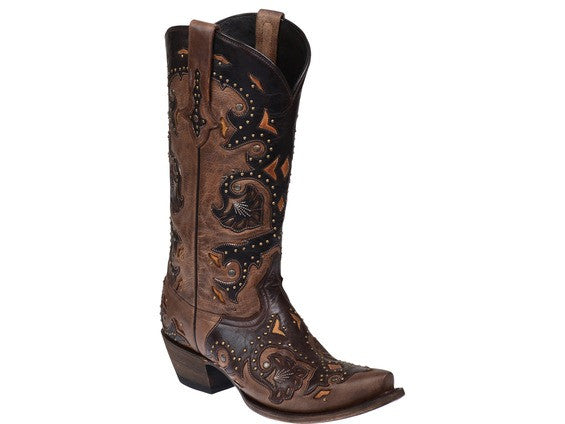 Lucchese Women's Fiona Stud Scarlette Boot - M5015
Sold Out
This sleek Lucchese boot design is a must have. 
This boot has intricate layers of dual-colored leather overlaid onto a calf leather base. Studding along the quarter and vamp accentuates the coiling overlay, ending in thistle-like designs. Leather sole. Handmade in Mexico. 
No other boot fits the human foot like a Lucchese boot, thanks to Lucchese's original design and meticulous construction.
COLOR: Cafe Brown + Chocolate